HOLISTIC DESIGN
Life is about living, and learning how much God loves us. Life is also enjoying His love by understanding His love. His love is also the Grace that makes us become more like him. Grace is God's loving presence and our transformation through It.

Many souls go about looking for happiness in the wrong way. They have not learned what makes them so special, unique, awesome, and holy.

We are all Godís children. Our Lord wants us all to know him, and be happy with him now, and forever.

Jesus became a human being to teach us about God, and how to live the true way of life. Jesus told his disciples, "I am the way and the truth and the life. No one comes to the Father except through me" (John 14:6).

The truth is simple; if you understand It. Jesus died for our salvation. Trust in God, and you will be happy. He gives us all of his love. He gives us his Grace. He gives us the Gifts of the Holy Spirit.

He said, "If you love me, you will keep my commandments. And I will ask the Father, and he will give you another Advocate to be with you always, the Spirit of truth, which the world cannot accept, because it neither sees nor knows it. But you know it, because it remains with you, and will be in you. I will not leave you orphans; I will come to you."

"In a little while the world will no longer see me, but you will see me, because I live and you will live. On that day you will realize that I am in my Father and you are in me and I in you. Whoever has my commandments and observes them is the one who loves me. And whoever loves me will be loved by my Father, and I will love him and reveal myself to him." (John14:15).


Antioxidants: Why They Promote Good Health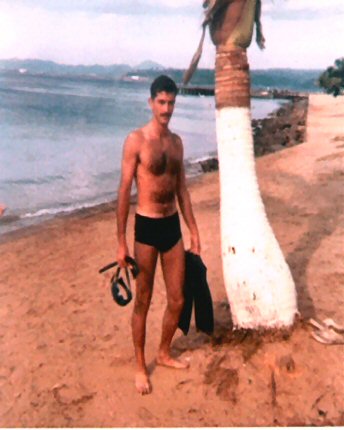 1967 R&R before going to Vietnam.

Garlic Virus Cure Anti-Plague Formula