Physical, Mental, Psychological, Emotional and Spiritual Well Being for Total Health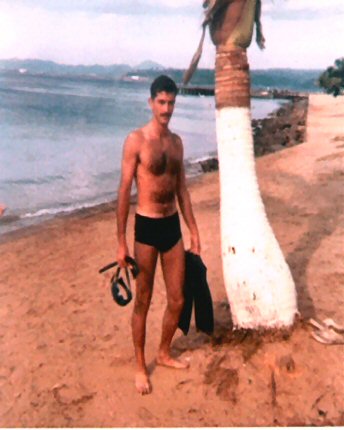 (Phil at the Philippine Islands, 1967)
"I saw a lot of beautiful schools of fish here, one in particular was colored with red, white and blue stripes."
The ingredients to total health are:
1). Good food from the five healthy food groups, pure water and clean air.
2). An affective exercise program, and aerobic activity for the season: cycling, swimming, hiking, basketball, and other sports.
3). Proper rest, forms of relaxation, meditation, contemplation, Chi Kung, Tai Chi, and motivational study.
HOLISTICS: Body-Mind-Soul (Vital Energy)-Spirit (One with God)